Features of Paybookclub Cash for Content App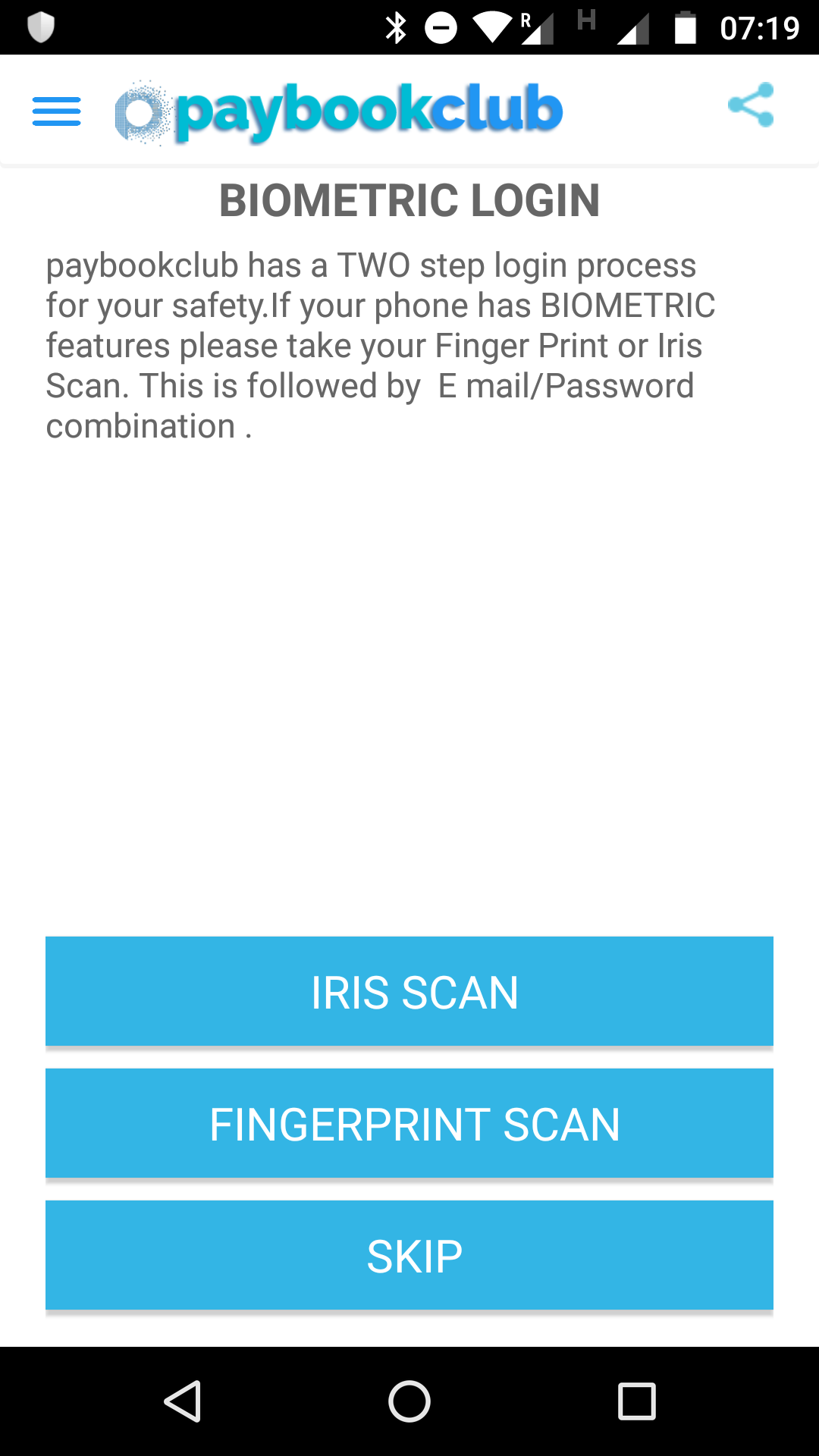 Safe and Secure Network. OTP cell number verification and Biometric login ensure that there are no FAKE accounts besides keeping you and your content safe from hackers. You can create a public profile of your choice. Login becomes fast and easy.
Download App Now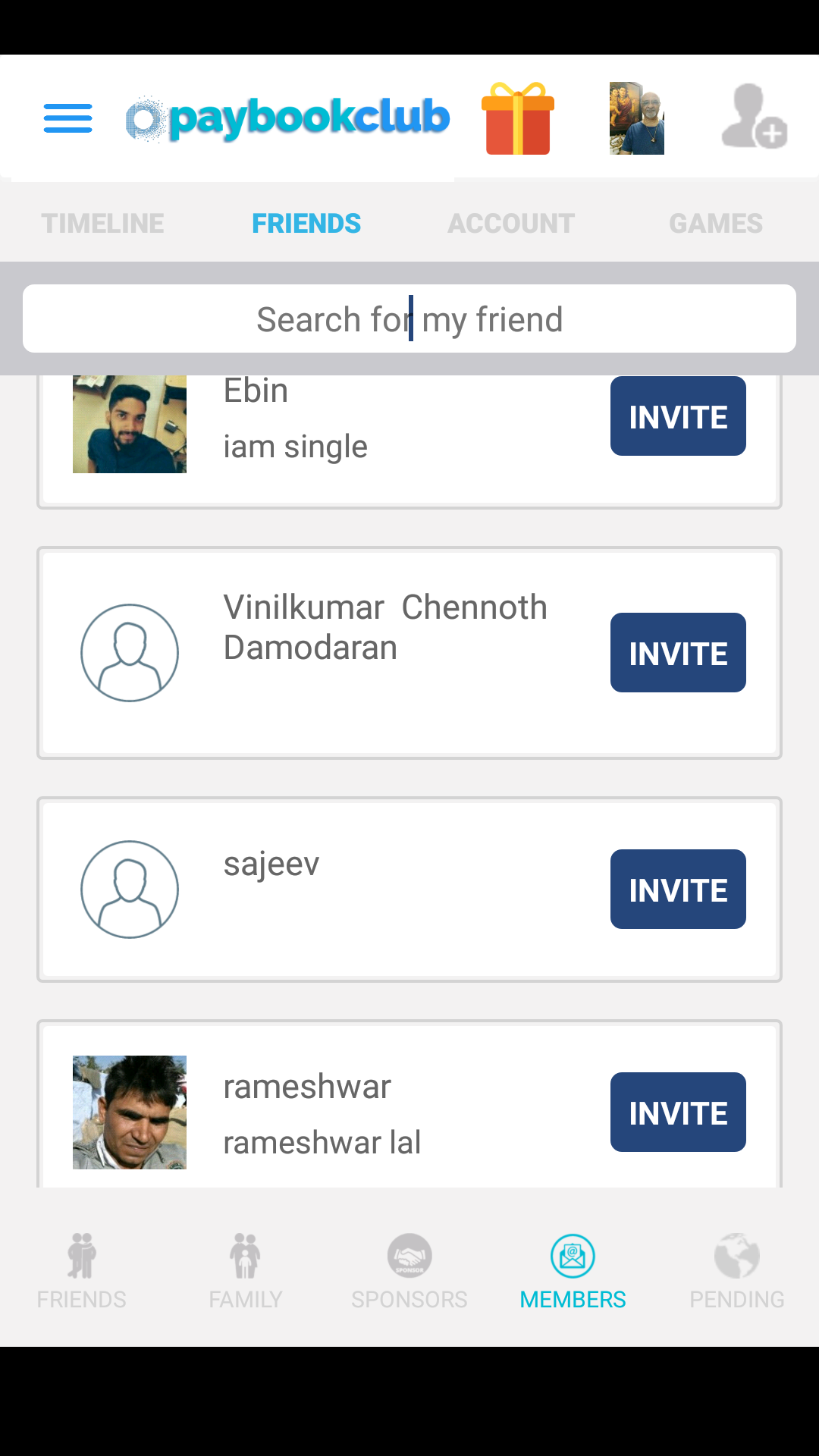 Comprehensive Grouping. In addition to seperate groups for Friends, Family, Members, and Sponsors, Pending group allow to andle friend requests. While you can invie friends and family in your private groups, the App will help to chose psychologically and socially matched friends like in real life. You can chose only sponsors you like in to the Sponsor group.
Download App Now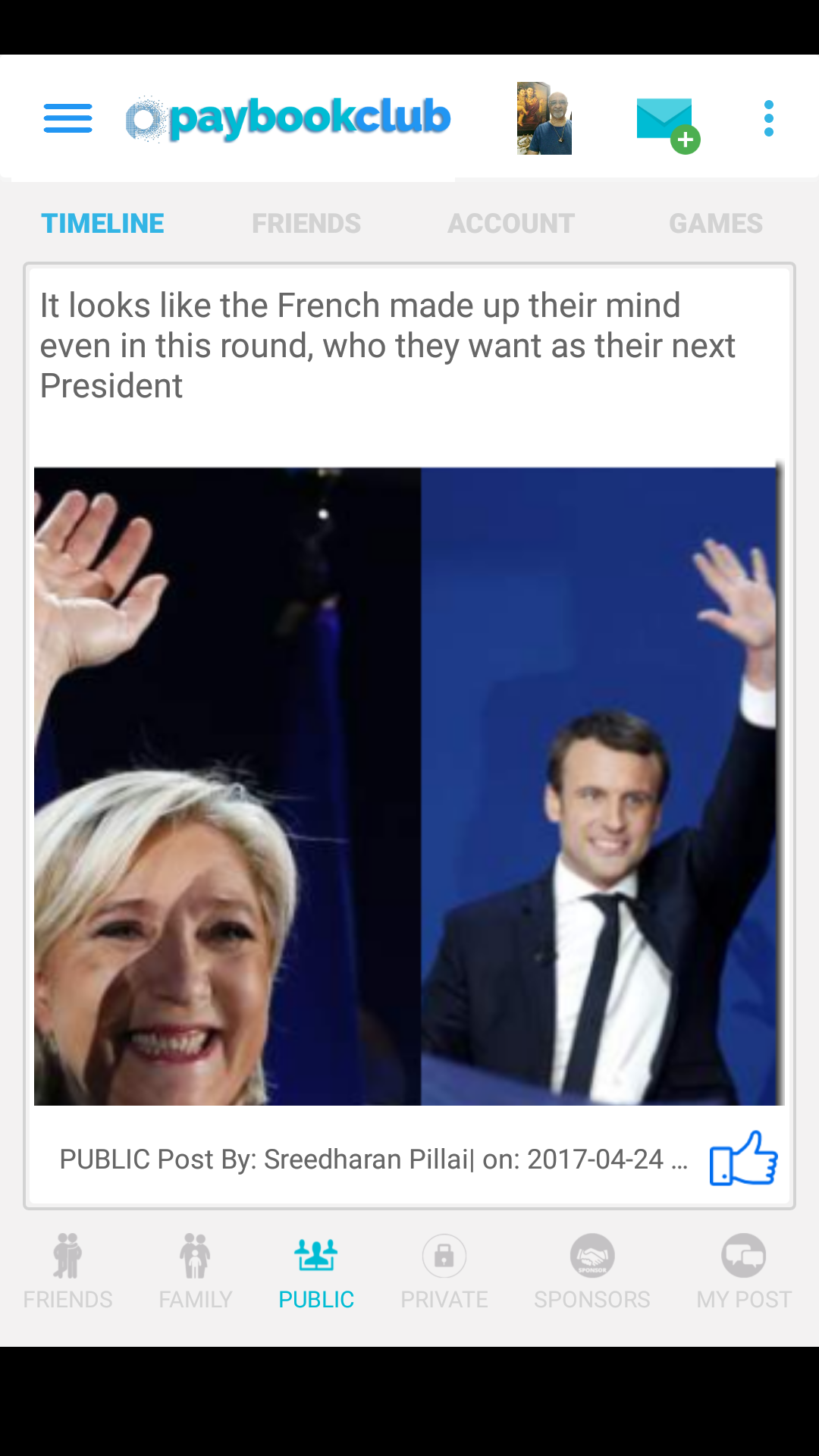 Distinct Groupwise Time Lines. You have seperate Time Lines for Friends, Family, Public, and Sponsors. You can post to your own Private Time Like a journal. My posts Timeline shows all your posts chronologically.
Download App Now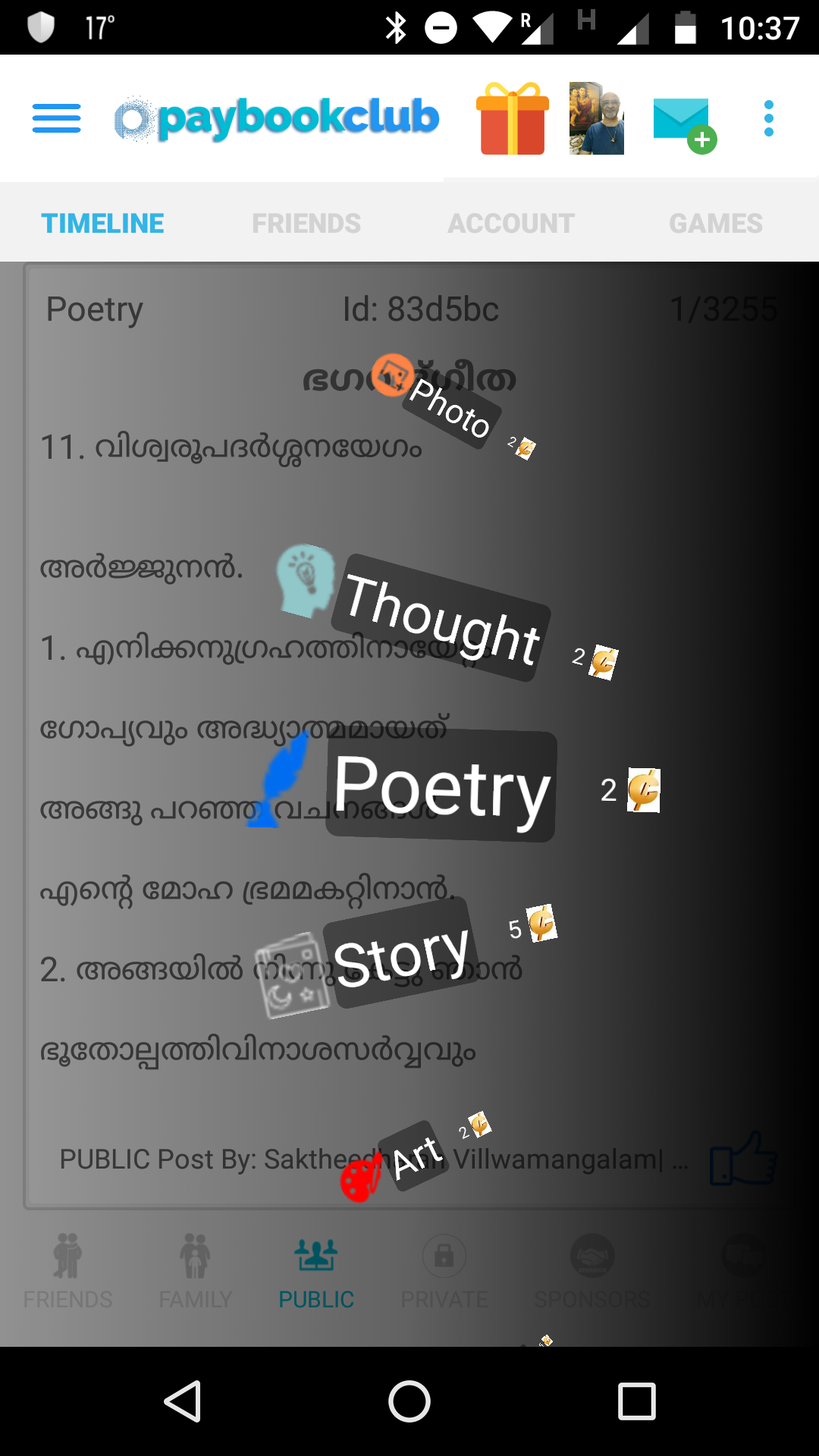 A Vareity of Content Types. You can chose the type of content you like to post from a revolving menu. Each catogory of content will be formatted for its type. An AI driven content evaluation system will determine the relevance and value to enhance monetizing. A default minimum value is assigned to each type of content.
Download App Now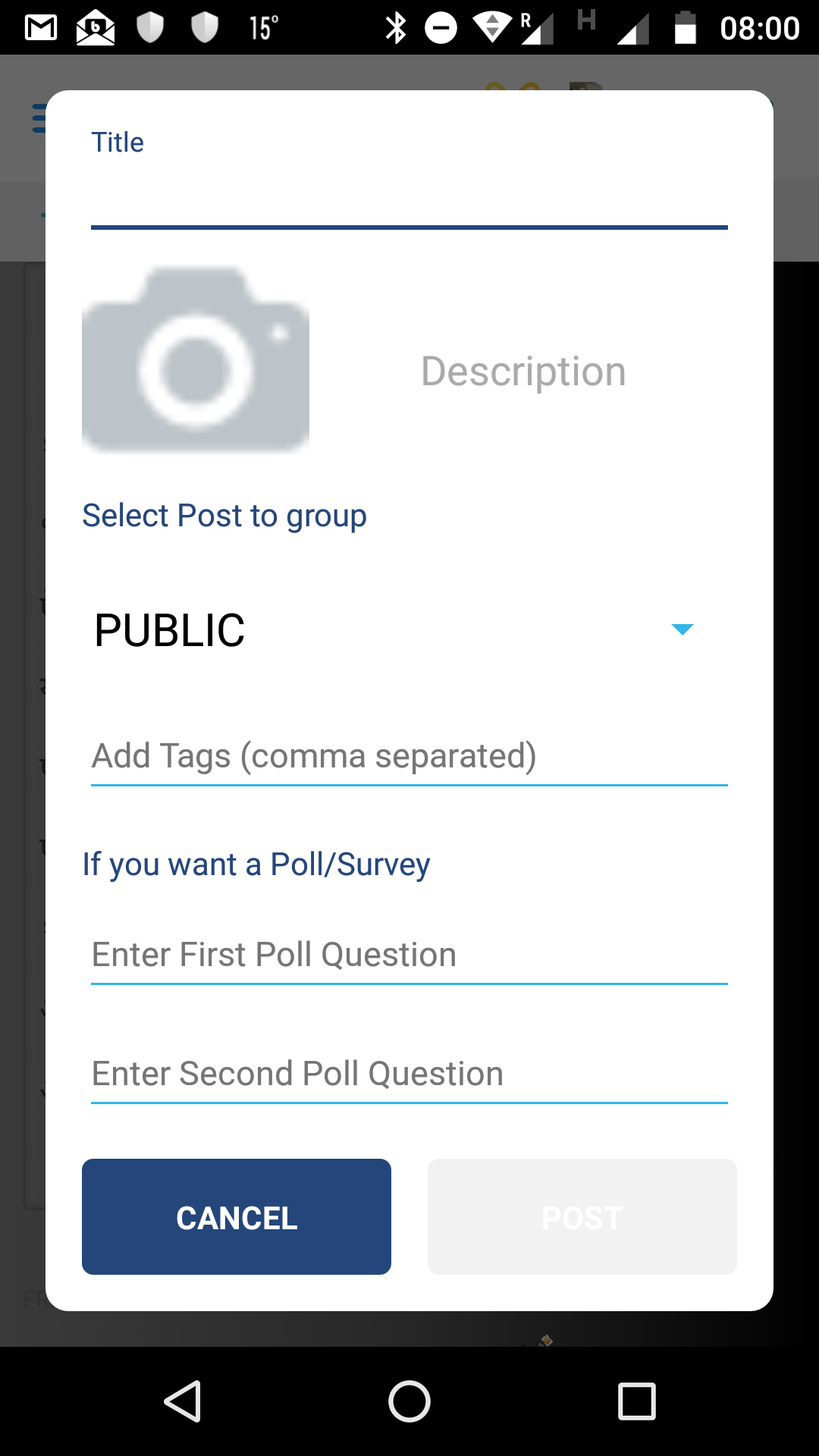 Elaborate Post Screen. The post update area is customised for each type of content allowing or input of attributes to make your post most attractive to members and search engines. The post screen will have AI features to maximise your creativity according to your mood.
Download App Now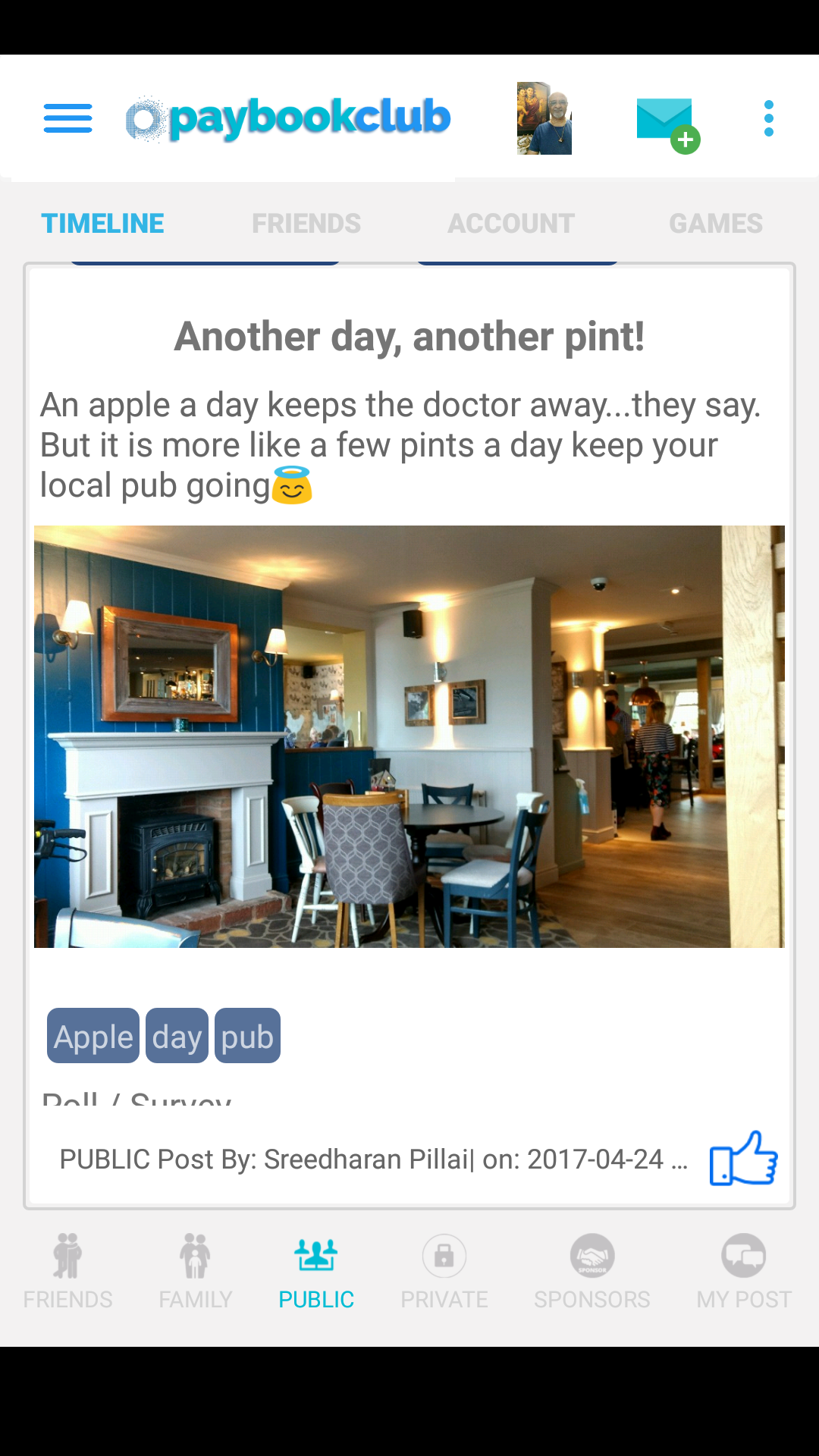 Versatile Timeline Window.Your post update will be presented in a AI active window which will adapt to the mood of the viewer to elicit best reaction, like, share and comment so that it can achieve the number of likes required for monetizing as fast as possible.
Download App Now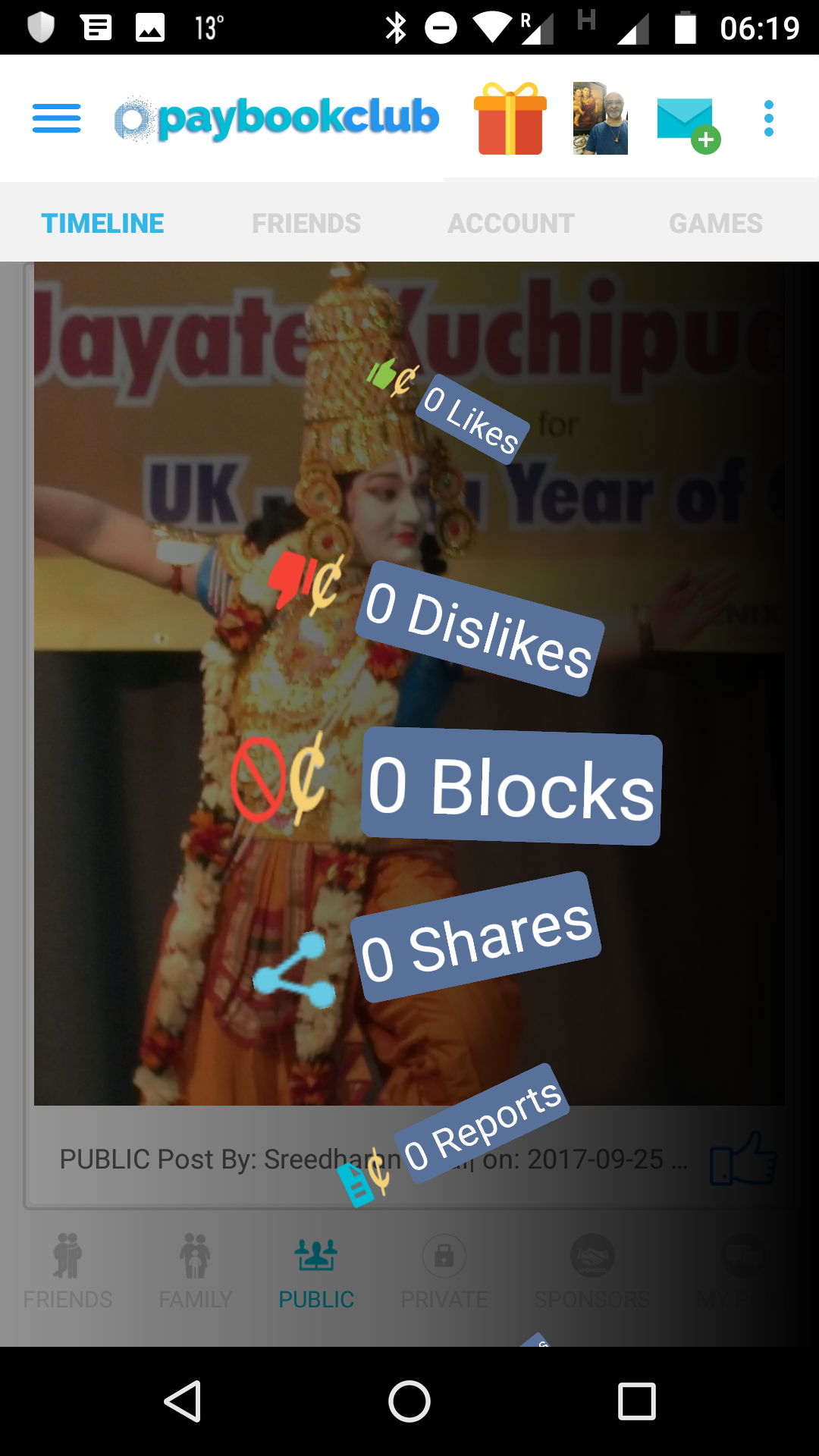 Cash for Likes and Shares. We will publish your Private status posts to your friends and your Public status posts to the entire community and will enourage them to like, share and comment by offering cash reward for each like, share and comment.
Download App Now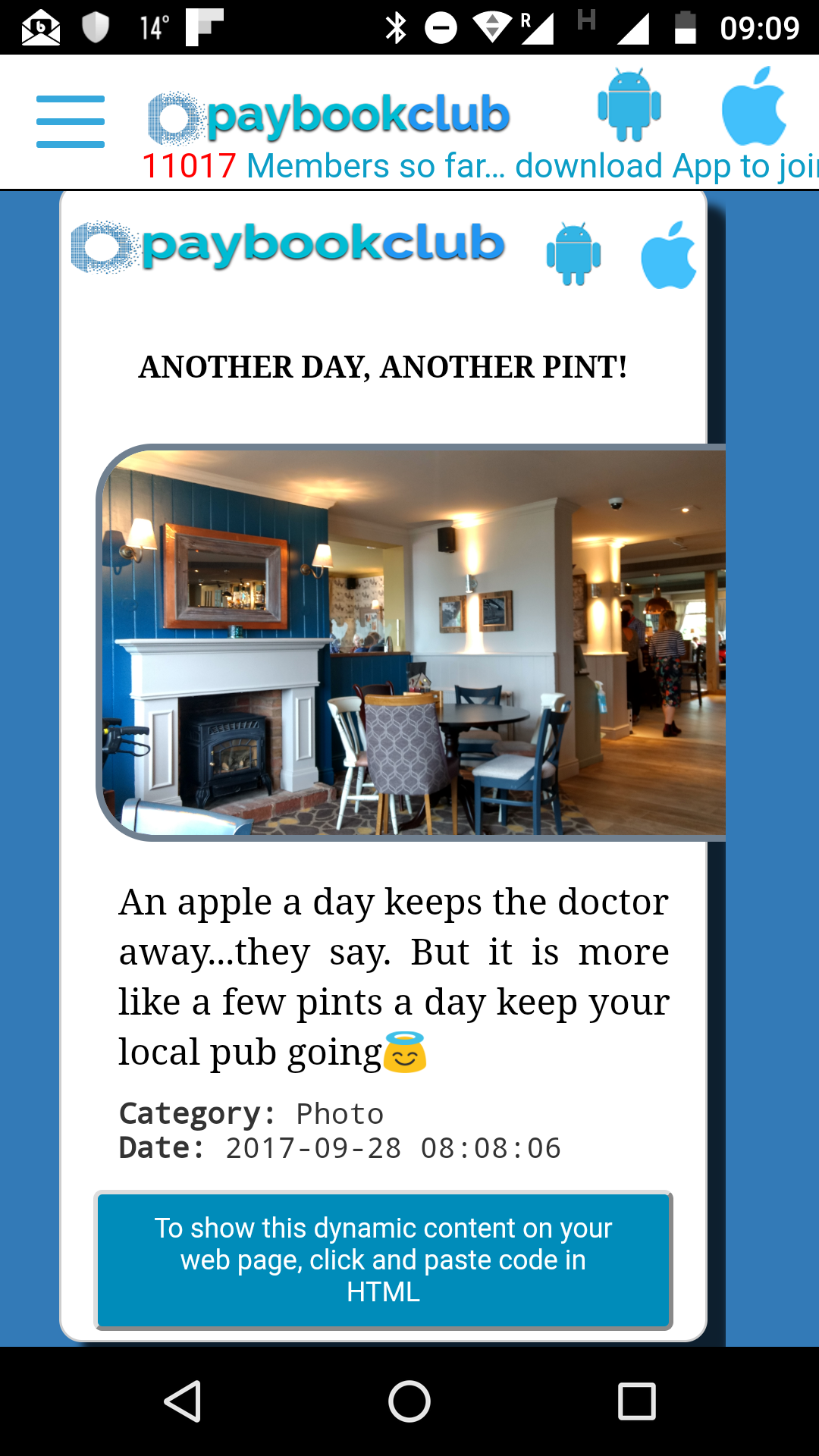 Content Monetising. Based on the number of likes, shares and comments, Ai driven system will help the content to go "viral" and enhance its value. Eligible content can be monetized by members and an AI driven system to hundred of web sites to generate revenue for content owners and members who monetize.
Download App Now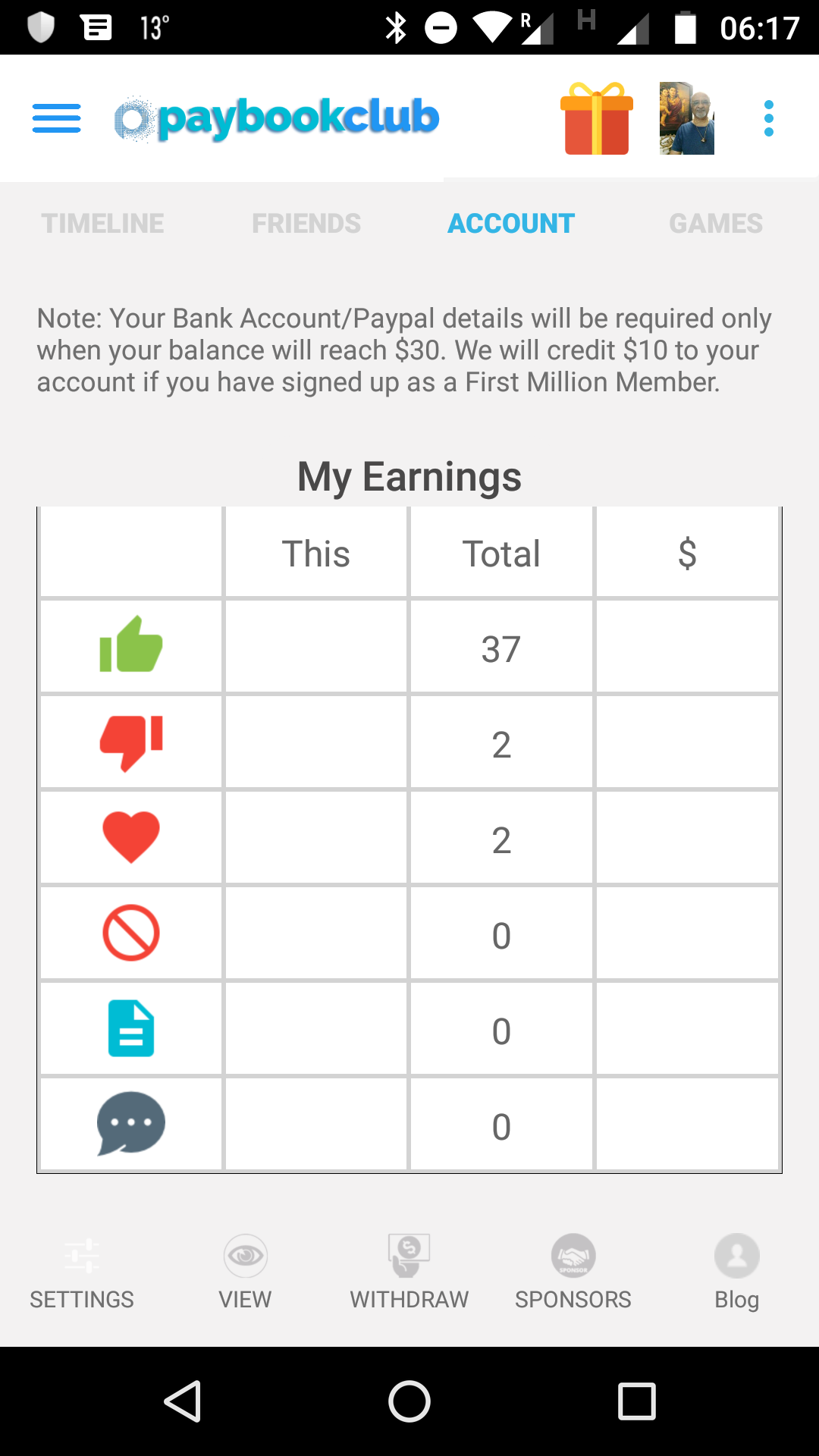 Transparent Accounting. The Account Page will show real time updated account of all the money members have earned. The Account page will have settings for Bank and other payment gateways and for withdrawal when fully launched and ready for payment. A minimum of $30 must accrue in the account before money can be withdrawn.
Download App Now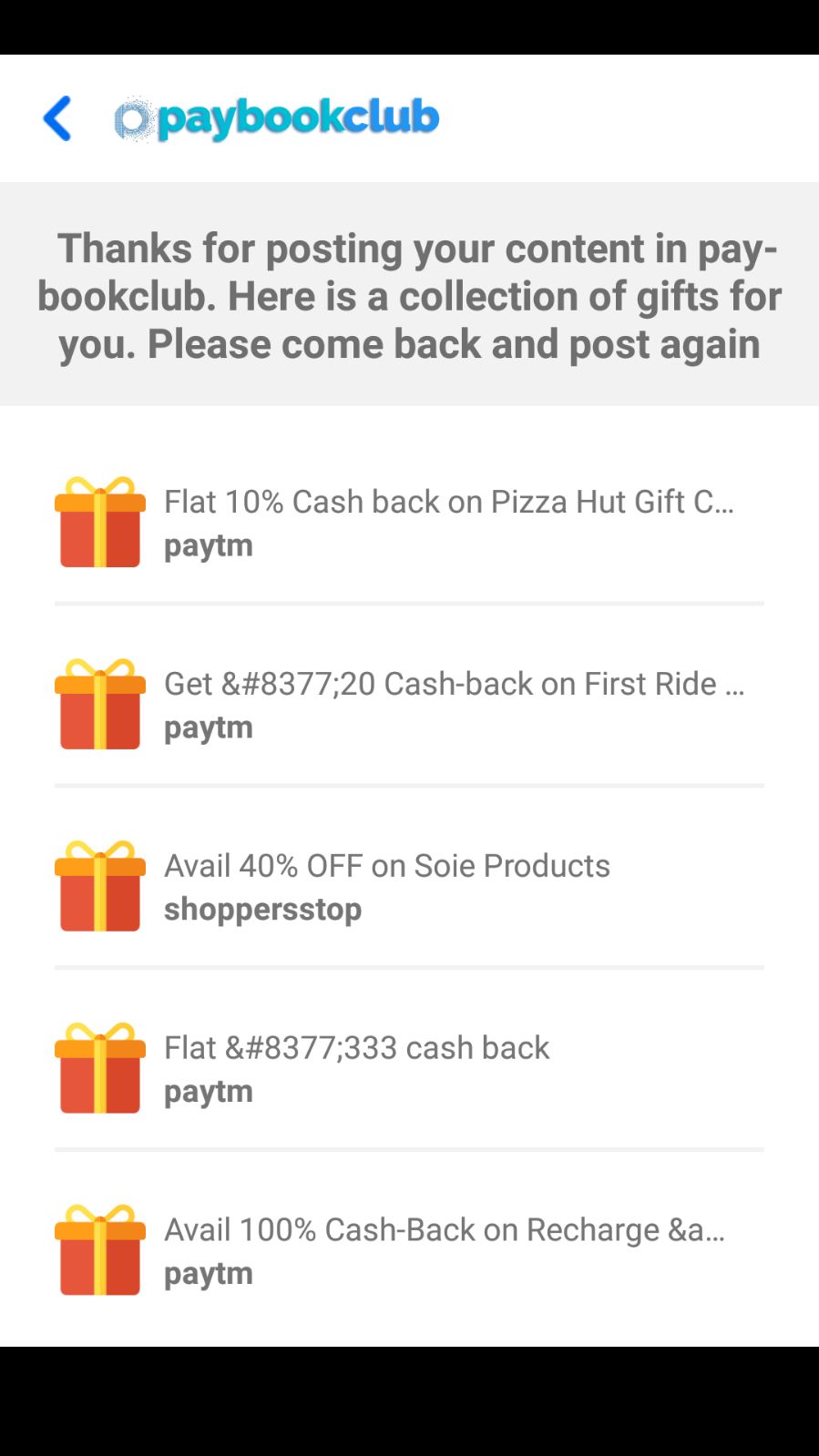 Gift Coupons For Posts. Paybookclub App and Network are under development and need member support at this stage. Till a fully developed payment system is in place, members will be rewarded by Gift Coupons (In available regions) from leading providders for each post.
Download App Now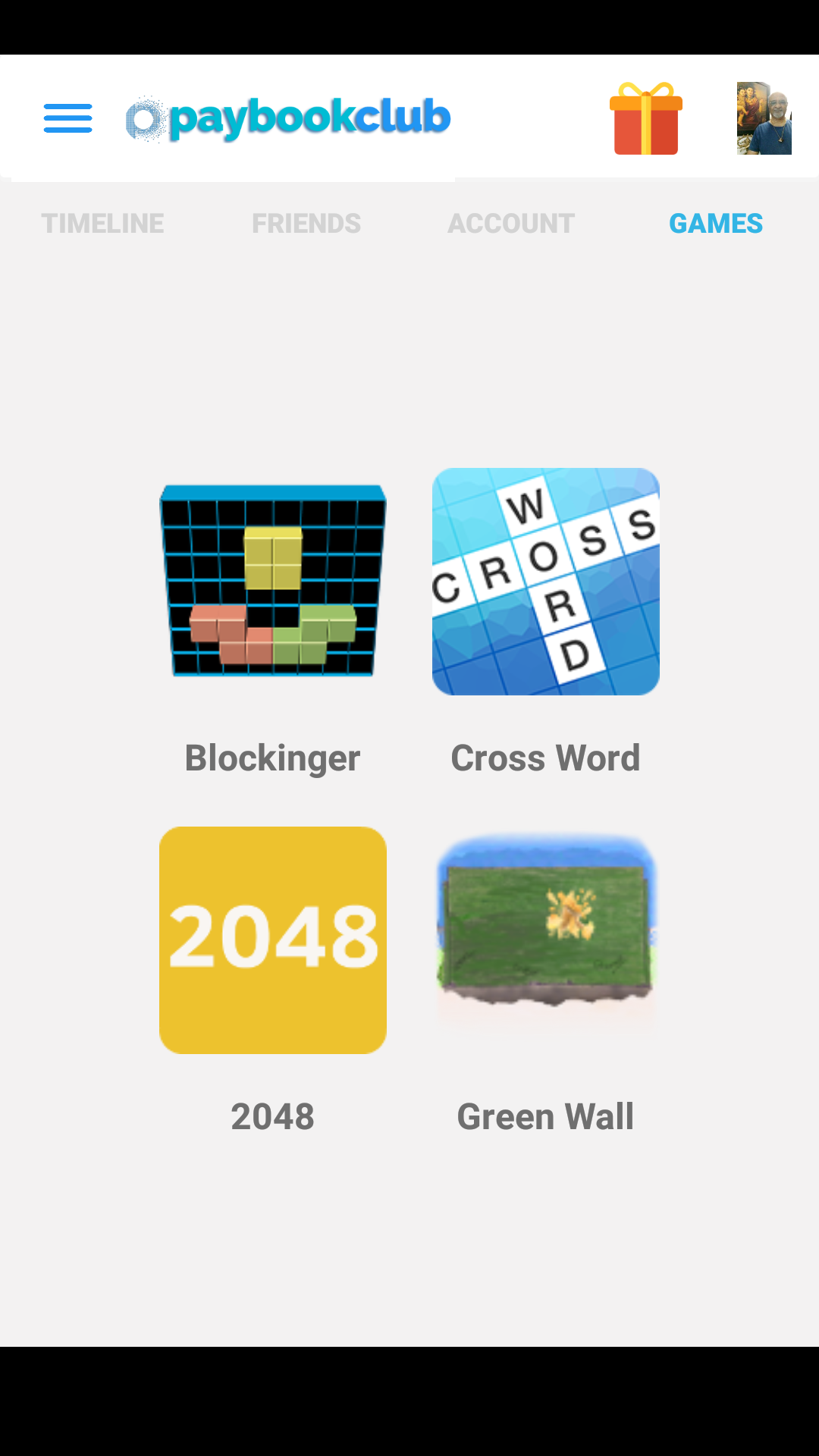 Free Games. A large number of free services for members will be a main feature of the App when fully launched. Currently a number of On line games are available. An on line chat facility is also available for member support.
Download App Now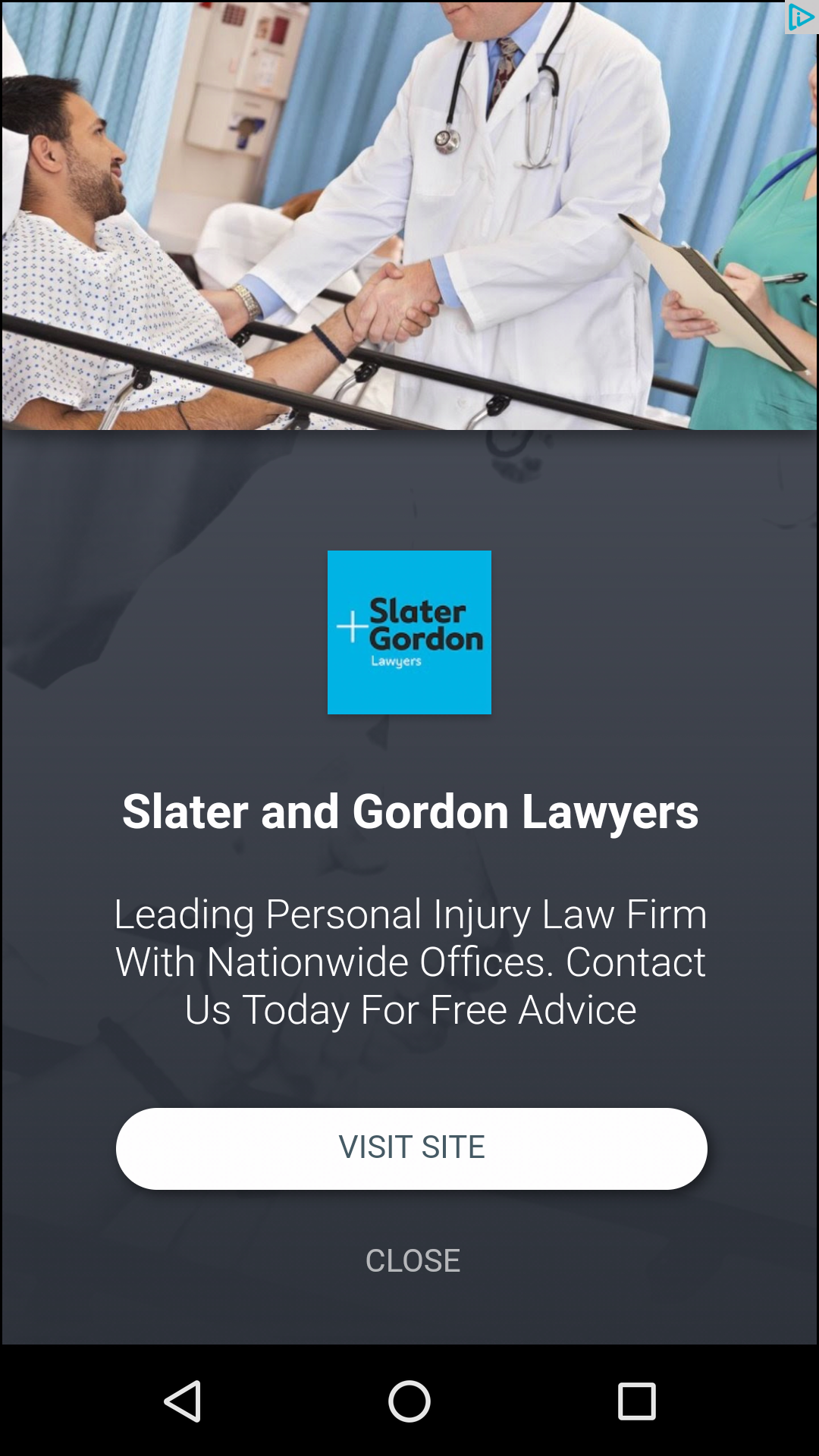 Revenue Generation.We will generate revenue through various channels and in App advertising to pay you for your content as well as the likes, shares and comments you offer to others. We will also pay First Million Active members a monthly loyalty bonus for time spent on paybookclub.
Download App Now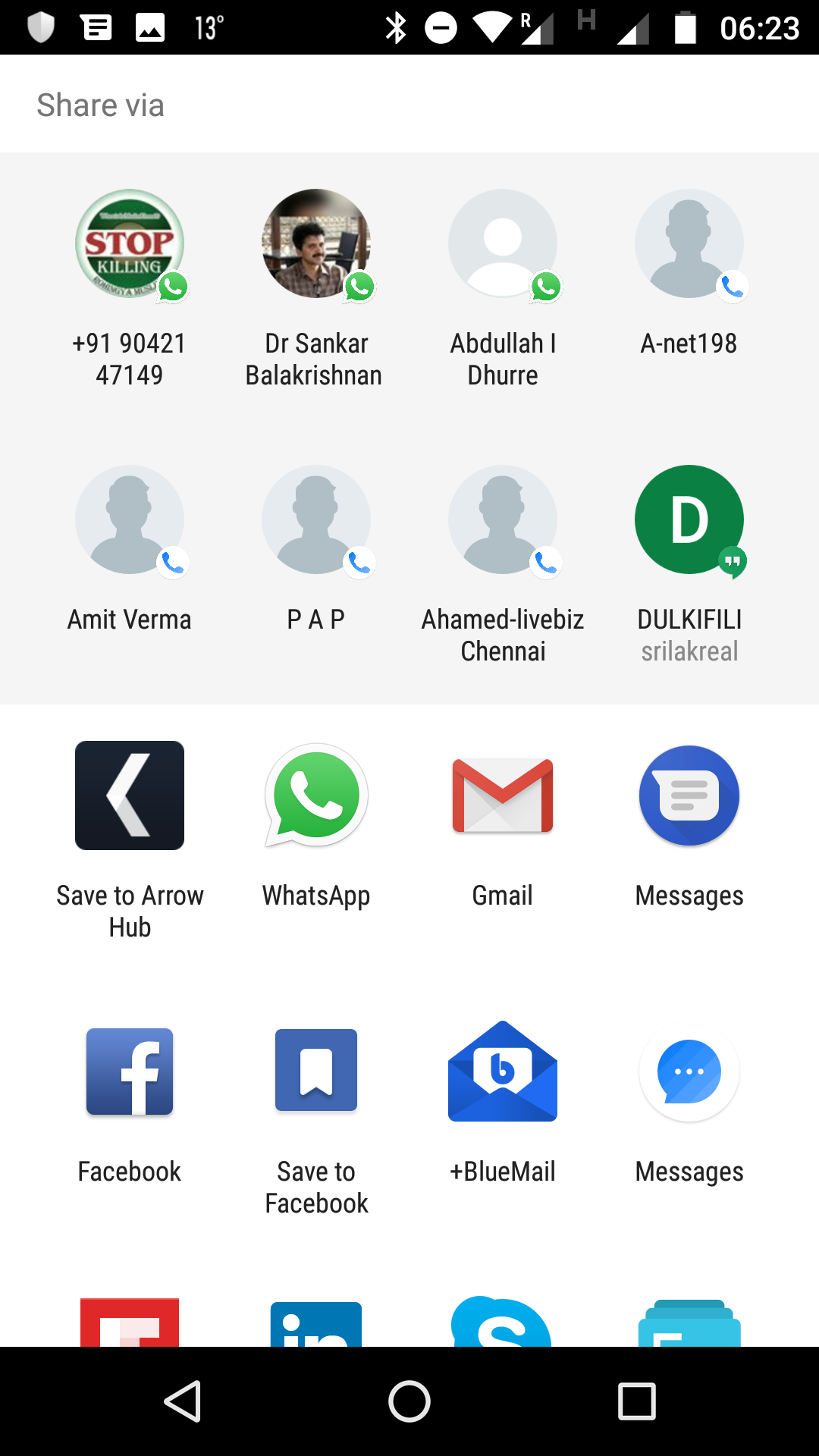 Easy Sharing with Friends. You can invite friends and also post invitations on Social Media without having to type anything through the SHARE feature. Invitation msg will be automatically filled in your chosen messenger app or Social media App to sent just by a click.
Download App Now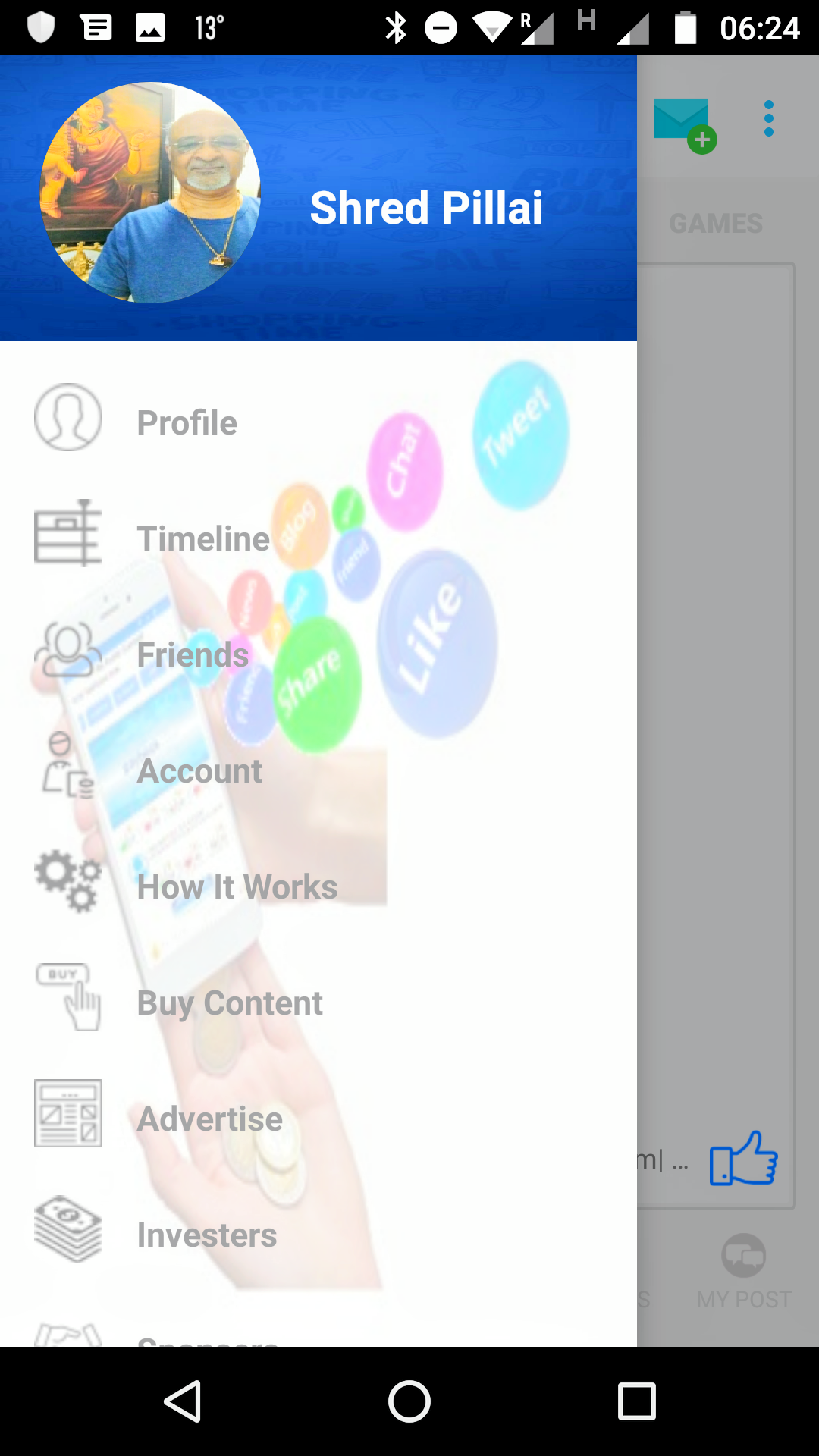 Rich Features. Download and check out PAYBOOKCLUB App to see all vailable features from anextensive menu.
Download App Now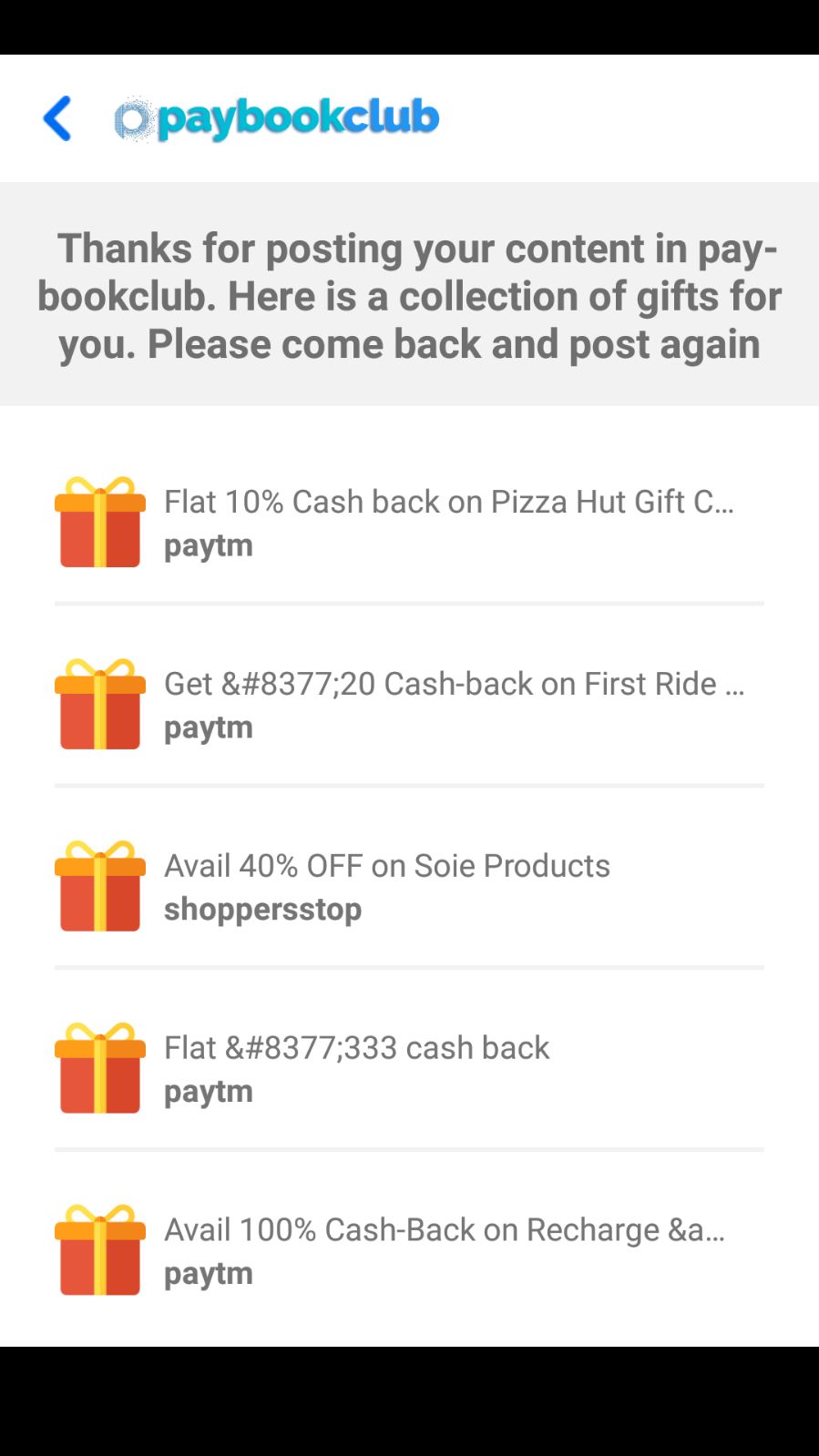 SEO managers, advertisers, publishers and other consumers as well as paybookclub members can buy Public timeline conent by direct down load, as piped content for webpages, or by "piggy backing" on your status posts.
Download App Now